Jan Brown & Associates is a leading, world-class court reporting agency. We are a one-stop solution for high-quality deposition and litigation support services. At Jan Brown & Associates (JBA) we understand your pain points and devote our customized legal services to meet your ever-changing deadlines and case-specific requests, whether for law firms or corporations.
Through our court reporting, legal videography (including Picture-in-Picture), trial presentation, videoconferencing, state-of-the-art conference facilities, interpreters (in all languages), and deposition transcription and litigation support services, we will empower you with the confidence vital to gaining the competitive edge: a good court reporter, videographer, and other legal support personnel, with on-time delivery, can make all the difference in successfully winning your case.
We are experts in global deposition services. If you need assistance in any city throughout the United States and abroad, Jan Brown & Associates will be there to help. Proactive, knowledgeable of industry best practices, and utilizing advanced, cutting-edge technology, real-time court reporting equipment, video deposition transcription software, digital deposition exhibits, real-time text and video streaming, and a network of expert staff available 24 hours a day – every day – we ensure efficiency for all your legal needs. Around the world and around the clock, Jan Brown & Associates is dedicated to providing superior service for legal professionals.
Choosing Jan Brown & Associates means you're backed by an exceptional, talented team that delivers remarkable, streamlined customer service, and a secure, searchable cloud-storage and web repository solution that provides anytime/anywhere access to transcripts, exhibits and synced video depositions. Rest assured, you'll always receive an immediate email response. For a professional reporting service that provides solutions to your problems, contact Jan Brown & Associates today and experience for yourself the best in legal services.
Conference Rooms with
Breakout Rooms
Great for depositions, arbitrations and mediations of any type.
24 hour, safe, reliable online access
All your case files protected with Jan Brown & Associates, in our secure Online Repository System.
Professional field capture for your deposition needs
We provide the videographer and court reporter and then deliver to your firm the deposition file within a reasonable time frame.
State-of-the-art conference centers
Great for depositions, arbitrations, and mediations of any type, or just consulting with your client. Many facilities have breakout rooms.
"I choose to use Jan Brown & Associates as the court reporters of choice on all my cases because their court reporters are consummate professionals, a pleasure to work with, and truly understand the needs of litigators. They go the extra mile to make our lives easier. They bring an extra computer and ensure that live reporting is easy. Their transcripts are always clean, and they make the rough and final transcripts available immediately. They take the time to ensure accurate reporting, especially on complex litigation, including intellectual property matters."
- Quyen Ta, Esq. (Partner, Boies Schiller Flexner LLP)
"Jan Brown Court Reporting is my absolute go-to choice for court reporting. I have worked with them over a wide range of matters including a recent complex litigation matter involving numerous depositions and complex issues of law and economic valuation, a recent breach of contract and commercial litigation matter involving depositions and went to trial in San Francisco (where Jan Brown provided all court reporting services for depositions motions, a three-week trial and post-trial motions), and a complex matter involving issues of unfair business practices, complex scientific issues, and highly technical subject matter. Their court reporters and support staff are universally diligent, detail oriented, and responsive. They are so customer friendly, personable, and have a "can do" attitude that makes them hands down my number one choice for court reporting."
- Sanjiv N. Singh (J.D., M.D., SNS PLC)
"Jan and her staff are always great to work with. They're reliable and friendly, and best of all they get accurate transcripts into your hands as quickly as possible. Thanks again for all your work over the years."
- Daniel Purcell, Esq. (Partner, Keker Van Nest & Peters LLP)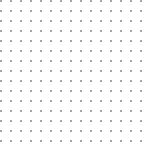 Experience the best in legal services.
Choosing Jan Brown & Associates means you're backed by a talented crew of Certified Shorthand Reporters, Videographers, and staff who will deliver impeccable customer service.